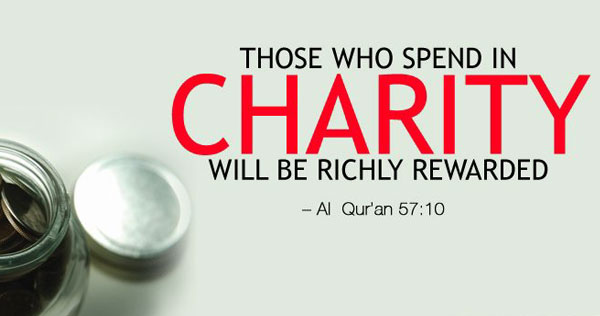 Allah SWT says in the Glorious Quran (Surat 2 Al-Baqarah Ayat 274):

Assalamu Alaikykum brothers and sisters. May the peace, mercy, and blessings of Allah be upon you always. Thank you very much for visiting our website. It is only with the support, and tireless dedication and generous donations of our local Muslim community and donations from the Ummah (as well as the kind donations from local organizations) and the blessings of Allah that our masjid and our website are here today, alhamdulillah.
The Tri-State Islamic Center has always aimed to provide an open and accepting environment for its brothers and sisters to pray, and to learn more about Islam. And the community has also aimed (through its participation in outreach programs like the Children of Abraham interfaith group, for example) to teach the general public more about Islam.
We have Juma every Friday, and Isha prayer at night. We are a small community, and continuously strive to extend our services, but in the meantime, our prayer space, Eids, Sunday school for the children, weddings, funeral services, and gatherings such as our monthly potluck still allow us to feel a blissful sense of community, where Muslims of all walks of life can come and join the community, and connect with Allah.
All of the beautiful things that come out of a mosque only happen, inshaAllah, through your generous donations. We love seeing every face come through our doors, and we want everyone to know that we believe Allah loves every face that comes through the masjid doors and prays to Him. When you donate to the masjid, you donate to allow Muslims pray to Allah, and to glorify Him!
We appreciate any form of charity as having been done by the will of Allah. Whether it's your obligatory zakat donation, zakat al-fitr, or sadaqah for sunday school, but please do make sure to make monthly donations of $20, $50, or even $100 (if you can) to pay for the masjid's expenses.
Even if you are unable to, we appreciate anything you have to offer over and over again with dua for you and your family! And we believe Allah will reward you over and over again, in this life and in paradise, in gardens underneath which rivers flow!
So please brothers and sisters, donate from what you can to the masjid! Your donations, by the will of Allah, can allow people to pray to Allah, and to connect with Him, and to learn to about His religion of Islam!
It's very easy to donate to the mosque (as well as to any additional cause you choose)!
We accept checks mailed directly to the mosque at 4980 Radford Court in Dubuque, Iowa 52001. You can make the check out to "Tri-State Islamic Center."
You can also use Paypal using the "donate" button on the top right hand side of this webpage, or by scanning the Paypal barcode right below it.
Just below that barcode is the Venmo barcode where you can donate through Venmo!
And you can even donate to the mosque by shopping on Amazon! Click the Go to smile.amazon.com button on the right side of the page, and it will bring you to Amazon, and a percentage of a qualifying purchase made by you will get donated to the mosque by Amazon!
And last but certainly not least, there is a cash donation box for the masjid, zakat, and for Sunday school in the walk-in/lobby area of the mosque!
Our beloved imam Dr. Adib Kassas, for those of you who have not been informed, has been streaming khutba from the mosque on our website home page, live, as well as on the Tri-State Islamic Center Facebook page at our normal Jumaa gathering time of 1:15 p.m. CT, alhamdulillah.
This way, whether you wish to pray at home, or join us at the mosque (performing wudu at home, practicing safe social distancing on Tri-State Islamic Center property, wearing a mask, bringing your own prayer rug, sanitizing your hands before entering and leaving the mosque, and signing in upon arrival) we can all still worship Allah and learn more about Islam during the COVID-19 pandemic.
And we do humbly ask for your continued support of the mosque while we have limited services (Monthly potlucks and Sunday school are still suspended until further notice), using one of the methods described above.
With the permission of Allah, it is only through the generosity of our community and the support of the global Islamic community that we are here, and we do thank you over and over again for your generous donations.
May the peace, mercy, and blessings of Allah be upon you always.
Sincerely,
The Executive Board
MAKE A DONATION BY CLICKING THE PAYPAL DONATE BUTTON BELOW:

SCAN THE VENMO QR CODE BELOW:


SHOP WITH AMAZON BY CLICKING ON THE BUTTON BELOW:
MAIL CHECKS DIRECTLY TO:
Tri-State Islamic Center
4980 Radford Ct
Dubuque, IA 52002 USA
TRANSFER ELECTRONICALLY TO OUR BANK ACCOUNT:
Bank Name: US Bank
Organization: Tri-State Islamic Center
Routing#   073000545
Account # 196456058011
SWIFT Code: USBKUS44IMT (Foreign banks only)
ALL DONATIONS ARE TAX DEDUCTIBLE
TRI-STATE ISLAMIC CENTER IS A REGISTERED NON-PROFIT, TAX EXEMPT ORGANIZATION (IRS-EIN: 20-4426126)
Select from the projects/funds below of your choice to donate