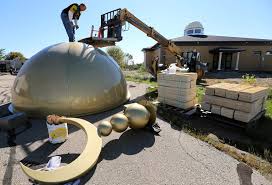 Our History
Dubuque Tri-State Islamic Center was founded in 2005, with more than 125 members who attend weekly services. The new mosque location opened its doors at the beginning of December 2016. The center serve as a place to provide religious education to the public about Islam.
Meet The Current 2020-2021 Board
We acknowledge our dedicated and outstanding volunteers over the years. This is in recognition of those volunteers who went above and beyond to take on additional leadership responsibilities in their role as members of the Dubuque Tri-State Islamic Center executive and advisory board.
EXECUTIVE BOARD
ARIF OSMICEVIC
ALI OUAHBI
ELVIRA OSMICEVIC
Adib Kassas
RAMI ELTIBI
REZA DEHVANI
TAUSEEF KHAN
SABINA HOQUE
ZUHDIJA MASINOVIC
NADER SAFRI-SHAD